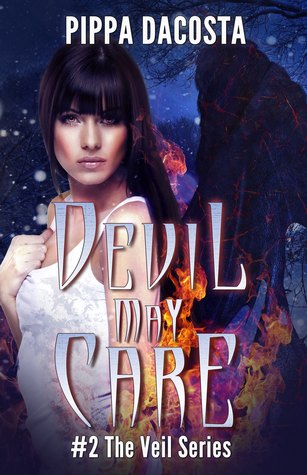 Rating: 4 stars
Series: The Veil Series #2
I didn't like this quite as much as Beyond the Veil, but it was still really good. There was a lot of angst that wasn't in the first book. Muse's life had been flipped upside down. Adam the evil bastard who runs the institute had her constrained. She had to do what he asked because it was the only way for her to save Stefan. Working for Adam was a miserable experience. Her work for the institute revealed that someone from her past was coming for her, and life wouldn't be pleasant if she was found.
A lot is going on with the plot and characters that I can't discuss without giving away too much. All of the characters in this series have depth. Most of them are written in a way that makes it hard to determine if they are trustworthy or not. Muse impressed me once again. The people who are close to her have hurt her in one way or another, but she still remains a good person.
The one thing I have an issue with (and it's only a minor one) is the quasi love triangle. Muse has complicated relationships with two guys. She is only really in love with one of them. The way it's written it makes perfect sense why both men are in her life and why she isn't with the guy she wants. It doesn't bother me like a normal love triangle because she's not waffling over who it is she wants. Her focus isn't on men, but on trying to live the life she wants.