This is by no means a definitive list. These are some of the books that I really want to read this year that will be released this year. Normally I'm really good at staying current on new releases, so several of these are continuations of series that have been around for a while.
The Magician's Lie by Greer Macallister
Release date: January 13
Genres: historical fiction, mystery, magic realism
Burned by Karen Marie Moning
Release date: Jan. 20
Series: Fever #7
Genres: urban fantasy, paranormal romance
First Frost by Sarah Addison Allen
Release date: Jan. 20.
Series: Waverley Family #2
Genres: magic realism, fiction, romance
The Ruby Circle by Richelle Mead 
Release date: Feb. 10
Series: Bloodline #6
Genre: young adult, urban fantasy
Release date: Feb. 24
Series: Darkest London #6
Genre: paranormal romance
Who Buries the Dead by C. S. Harris 
Release date: March 3
Series: Sebastian St. Cyr #10
Genre: historical mystery
Release date: March 3
Series: Alpha and Omega #4
Genres: urban fantasy, mystery
Vision in Silver by Anne Bishop
Release date: March 3
Series: The Others #3
Genre: fantasy
Pocket Apocalypse by Seanan McGuire 
Release date: March 3
Series: Incryptid #4
Genre: urban fantasy, paranormal romance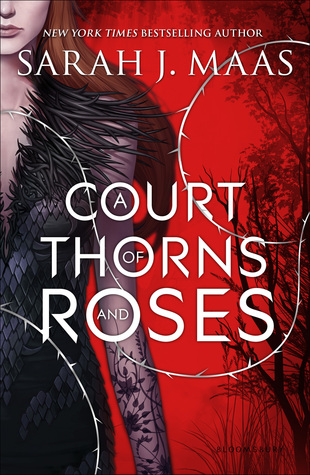 A Court of Thorn and Roses by Sarah J. Maas
Release date: May 5
Series: A Court of Thorn and Roses #1
Genres: fantasy, young adult
Crimson Bound by Rosamund Hodge
Release date: May 5
Genres: fantasy, young adult
Eighth Grave After Dark by Darynda Jones 
Release date: May 19
Series: Charley Davidson #8
Genres: urban fantasy, paranormal romance
Illusionarium by Heather Dixon
Release date: May 19
Genres: steampunk, young adult
The Shadow Revolution by Clay and Susan Griffith
Release date: June 2
Series: Crown & Key #1
Genres: urban fantasy, historical fiction
Release date: Aug. 4
Series: Kate Daniels #8
Genre: urban fantasy
Deceptions by Kelley Armstrong
Release date: Aug. 6
Series: Cainsville #3
Genre: urban fantasy, mystery, paranormal romance
A Red Rose Chain by Seanan McGuire 
Release date: Sept. 1
Series: Toby Daye (a.k.a. October Daye) #9
genre: urban fantasy